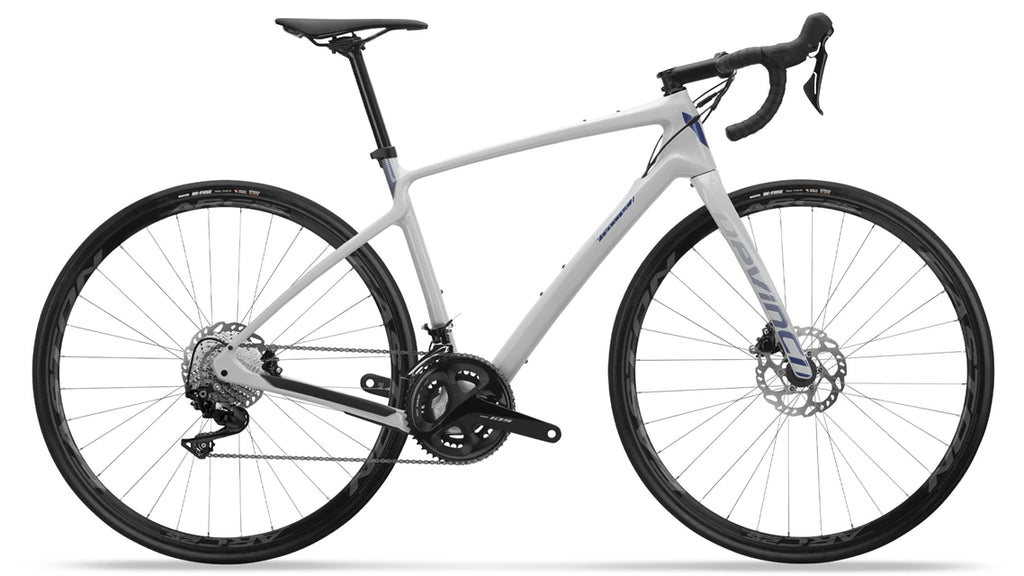 Sale
Qu'importe la destination, le Hatchet peut s'y rendre. Pour chasser les records Strava, challenger amis et rivaux sur des courses à la Grinduro, défier un singletrack ou l'asphalte, c'est le vélo de gravel idéal. Avec un dégagement des pneus de 700c x 45mm / 650b x 2.1'', en sentiers, en trails ou sur pavé, rien n'arrête le Hatchet. Sa géométrie inspirée du vélo de montagne, avec son long tube horizontal et sa courte potence, donne au Hatchet une précision accrue en terrain accidenté et à haute vitesse. Et lorsque ça va trop vite, la puissance des freins à disques de 160mm est à couper le souffle. De la course à l'aventure, tout y est : trois ancrages pour porte-bouteilles (deux à l'intérieur du cadre, un sous le tube diagonal), des œillets discrets pour accueillir un sac de tube supérieur, un porte-bagages et un garde-boue, un axe traversant effacé pour le look, sans oublier la garantie à vie pour rouler vers l'infini!
Apprenez-en plus sur le Hatchet au site web Devinci
--
Wherever you roll, Hatchet is willing, able — and highly capable. This versatile, fun-igniting platform merges off-road DNA with a moonshot mindset that shreds Strava gravel, brings the party to Grinduro and even plays nice on pure pavement. Hatchet has 700c x 45mm / 650b x 2.1'' tire clearance, and its MTB-inspired geometry includes a longer top-tube and shorter stem for enhanced handling on loose, technical terrain. When it's time to slow your roll, 160mm flat-mount brakes stop on a dime. Additional details include three bottle mounts (two in the frames, one under the down tube), a top-tube mount for added storage on longer rides/races, discrete rack/fender mounts and a capped-thru axle fork for an ultra-clean look and a lifetime warranty that won't let you down.
To learn more about the Hatchet, visit Devinci's website