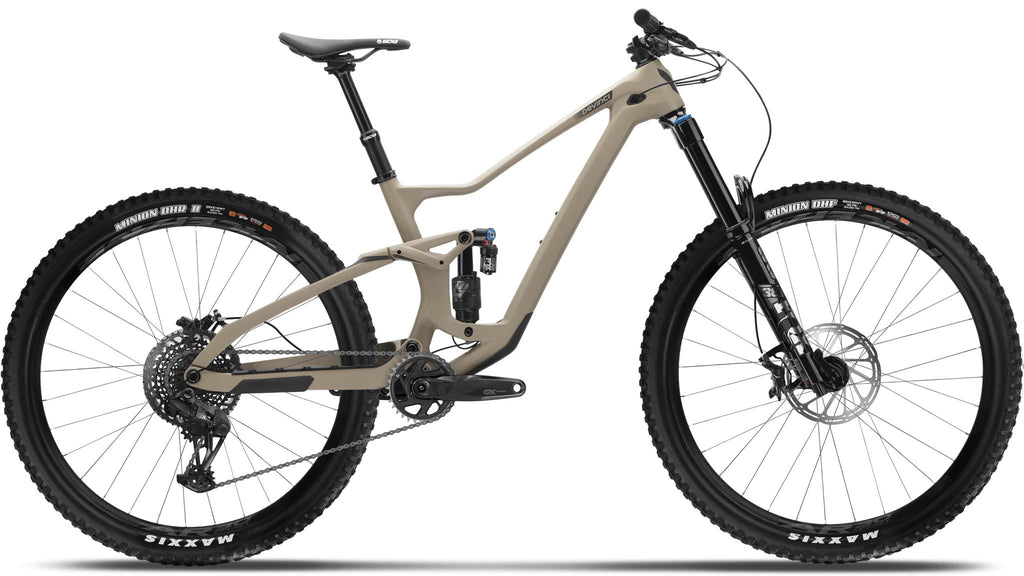 Sale
Un seul vélo et aucune excuse : le Troy 4e génération, c'est de la polyvalence sur deux roues. Son cadre de 140 mm de débattement possède un arrière plus svelte et un dégagement pouvant accueillir des pneus de 2,6 po. Mentionnons aussi ses roulements robustes à double rangée et sa géométrie perfectionnée (longueur adaptée des bases, portée allongée sur toutes les tailles), fruit des commentaires des coureurs du monde entier. Vous voulez une monture habile en toutes circonstances, connues ou inconnues? Le Troy est ce qu'il vous faut.



Découvrez le Troy en plus de détail au site web Devinci

--

One bike, zero excuses. The Troy is a quiver killer. In its fourth-generation, the 140mm travel frame gets a svelter rear-end with improved clearance and ample room for up to 2.6″ tires. It also has stouter, double-row linkage bearings and refined geometry with size-specific chainstay lengths and longer reaches on all sizes—results of serious testing around the globe. If you're looking for a trusty rig to take on everything your skills can handle, and maybe some stuff they can't yet, the Troy is your bike.

Learn more about the Troy at the Devinci website